An opportunity for new beginnings that should be marked by love. December and the spirit of Christmas belong together. The latter is at its peak in LifeClass hotels. Beautifully decorated cafe Cafe Centralwhich has been operating continuously since the 1970s, has become a popular destination for all lovers of sweets and holidays in general.
Hanging spruce trees, illuminated garlands, Santa Clauses with deer and floating clouds delight children and the young at heart. You are also invited to see the fairytale ambiance and don't forget to try the new holiday desserts. Christmas cake, macaroni, nutmeg and chocofina and potiČNICa are just a few of the creations from the hard-working hands of LifeClass pastry chefs.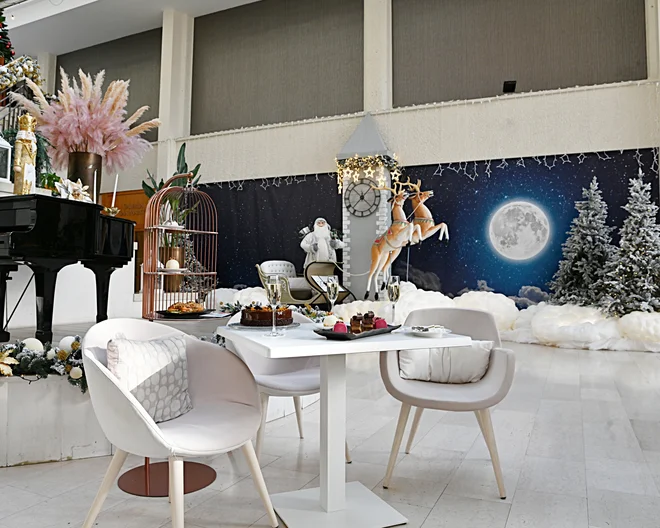 PHOTO: PR LifeClass
When sweetening, don't forget to write a letter to Santa that you can put in a real mailbox. If you want a little more Christmas bath with the scent of cinnamon and baked apples, head to the nearby one Terme Portorožwhere festive beauty treatments are offered throughout December.
Take time for yourself, for beautiful moments for two and with the family. The more love you share, the more you will get back.
www.lifeclass.net
05 692 90 01
booking@lifeclass.net
---
The customer of the advertising content is LifeClass Hotels & Spa, Portorož
.