The idea for this cake came to me when I was invited to a birthday party. What to take to a birthday party with a family who's basically a "healthy eater," an athlete who doesn't care what they eat. But since I'm a confectioner by trade, the answer was, so to speak, on the plate. Can't do without cake.
I used a cookie that doesn't contain flour but is made from pumpkin seeds and instead of sugar I used coconut.
Pumpkin seeds are a very healthy food with a high content of unsaturated fatty acids, minerals and minerals.
For a cake with a diameter of 30 cm we need:
Biscuit:
8 eggs
8 tablespoons coconut blossom sugar
120 g ground pumpkin seeds
a pinch of salt
vanilla, lemon zest
700 g Mileram cream or sour cream
400 grams of strawberries
Rum, vanilla sugar, 2 tbsp coconut sugar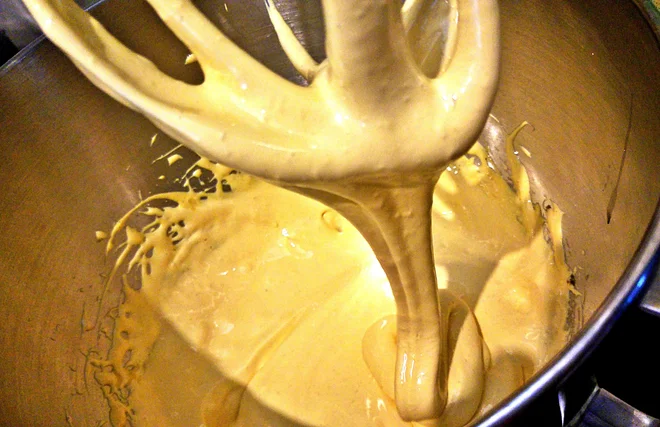 Flight Recipe: Pumpkin Seed Pie. PHOTO: Tanya Drinovec
Preparation of pumpkin seed cake:

We separate yolks and whites. Mix yolks with sugar, vanilla, lemon zest. Beat the egg whites until stiff, adding a pinch of salt.
Gradually mix the egg yolk and sugar, add the snow and pumpkin seeds and stir lightly with a whisk. Divide the mass into thirds. So in the ring baking each third of the mass at a temperature of 160 degrees for 15 minutes.
Once the cookies have cooled, assemble the cake. Spread each layer of sponge cake with sour cream, sprinkle with strawberries soaked in a pinch of rum, and sprinkle with vanilla and coconut sugar (or without).
Repeat this one more time and coat the third layer with the remaining cream and decorate as you like.
Let it come to you without too bad a conscience.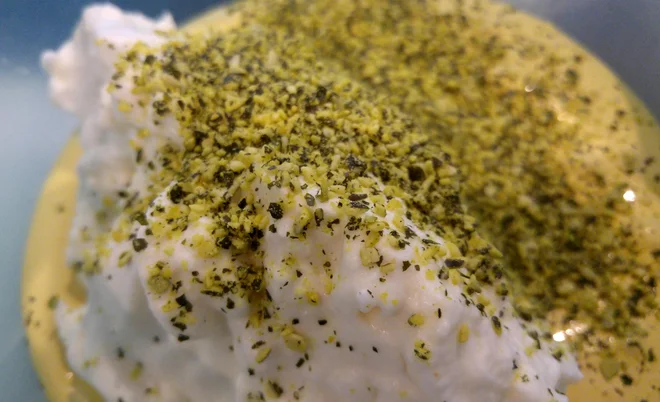 Flight Recipe: Pumpkin Seed Pie. PHOTO: Tanya Drinovec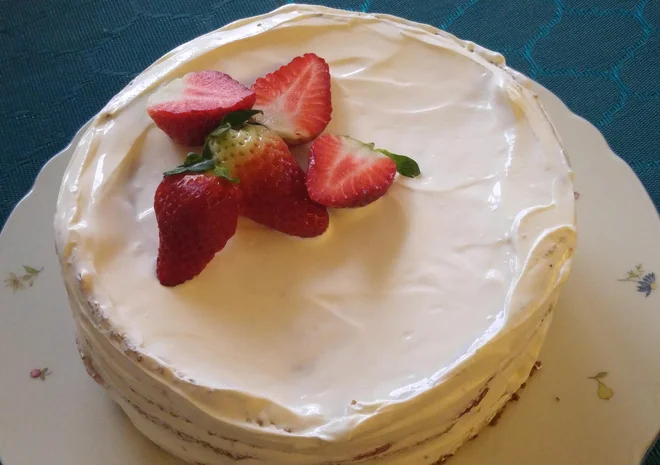 Flight Recipe: Pumpkin Seed Pie. PHOTO: Tanya Drinovec
.