Well we have it. The big winner of the show Naj slovensko pecivo, which you could see on Mercator's online video platform M SOSESKA and which you chose when shopping in Mercator stores. Of the three finalists, you were most won over by the Potica cake made by the likeable Primorska woman Meta Kocjančič. This is how Slovenians will enjoy a stunningly good pastry cake for the Christmas and New Year holidays!
You can see the announcement of the winner in the last, final show Naj slovensko pecivo. You can also watch all the other programs HERE, where you will find recipes for delicious desserts that you can prepare yourself at home and impress your family.
Eight talented bakers presented their sweet specialty in eight shows Naj slovensko pecivo and when creating the dessert they were guided by a tradition that they wanted to update a bit and give a new, modern twist. The leader helped them prepare the treats Uros Bitenc, the three finalists, whose cakes Mercator placed on the shelves, were selected by an expert jury. It consisted of the queen of baking with yeast Polona Klančnikour renowned ethnologist Prof. DR. Janez Bogataj and a representative from Mercator Veljko Tatic.
M NEIGHBORHOOD


But in the end you picked the big winner by buying the last three desserts. The Potica cake convinced you the most Mete Kocjancic, who skillfully used the ingredients for traditional Slovenian potica to create a delicious cake with a modern look. And how did she do that? She made jelly from raisins, soaked walnuts in coffee, baked a biscuit, poured cream over everything and froze. The cake is tender and soft and moist for a few days.
Meta is a pastry chef and baking means everything to her. She can no longer imagine life without her and was fascinated by her grandmother even as a child. With her, she prepared her first cake at a young age, and thanks to Metina Nona, the award-winning Potica cake was born. When Nona celebrated her 85th birthday, Meta wanted to surprise her with a cake, and since Potica is never absent from their family celebrations, she came up with a bold idea: she will combine both and Noni will make a cake from Potica ingredients. This is how the winning dessert was created, which has won you over on the Mercator shelves in recent weeks and convincingly outperformed the competition.
The winning recipe was purchased from Meta by Mercator, ensuring her dessert will never be forgotten. You can buy a delicious Potica cake from Mercator in the future, as are the other two graduation cakes – vegan poetry Nine Bavdek and Prekmurje inspiration Urške Jerman – is currently on the shelves.




M NEIGHBORHOOD


A sweet but unexpected victory
Meta is overjoyed with the win, but didn't expect it, she told us right after the announcement. Read a short interview with the big winner below.
Out of all your sweet creations, why did you decide to present yourself at the Best Confectionery in Slovenia?
When a friend sent me an application form for the Naj slovensko pecivo show, I thought hard about what to present because a lot of baked goods are already on the shelves. And since I made a potica cake just before the applications for the show were being collected, I decided to give it a try.
What do you think convinced buyers in such a tough competition?
Honestly, I do not know. For the dessert, I was a little worried about the packaging, which is a little bigger, but the weight was bigger, I was also a little worried about the price. Because I thought that maybe because of the slightly higher price, people won't buy my potty cake that often. So I'm really very positively surprised that it was bought in such quantities and ended up winning my dessert.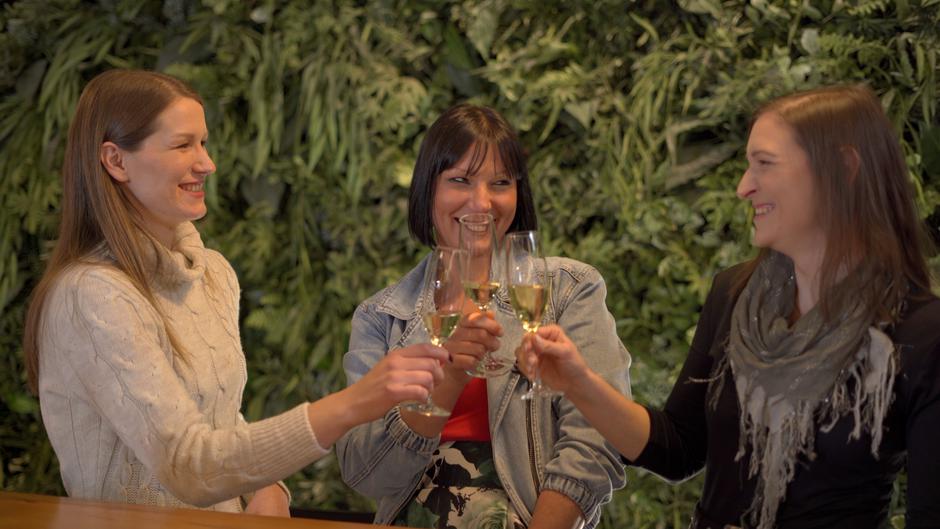 M NEIGHBORHOOD


Then you didn't expect to win?
No, not really, for the reasons just mentioned. In fact, I thought about it a bit for the last two weeks leading up to the announcement because I really didn't believe in winning. Which really wasn't a bad thing because I'm so much more surprised and happier now. But if she had high expectations and didn't win, she would certainly be very disappointed.
What's the main trick of a really good cake?
Full of love.
But did you secretly expect victory? How do you feel after winning?
No, I really didn't expect it and I'm really, really, really happy and excited.
You can see the big winner announcement in the last, final show Naj slovensko pecivo, which can be found HERE. You can still see the recipe and video of making a delicious potica cake and other intoxicating desserts that we got acquainted with at the Naj slovensko pecivo shows HERE.
For snaps from the grand winner's announcement, see the photo gallery below