Caprese cake is a traditional dessert of Neapolitan cuisine, named after the Neapolitan island of Capri.
Made with two main ingredients, almonds and dark chocolate, the dessert is popular for its quick and easy preparation. You will also be enchanted by the taste and the extremely light structure.
A while ago we wanted traditional Caprese cakes, but we only had ground walnuts at home. So we replaced them with almonds and ate a cake that we keep making for all birthdays. Both children and adults love the taste of walnuts in our family, so we simply adopted such a recipe.
Light structure, soft core
The cake features an extremely light structure because you don't even use a teaspoon of flour.
To prepare you will need:
a removable baking tray
200 grams of Dolciando chocolate (if you want the cake to be lactose-free, also choose the right chocolate),
200 grams of ground walnuts,
200 grams of sugar,
150 grams of butter AMO ESERE ZENZA LATTOSIO,
6 eggs.
At Eurospin, we only deducted €1.3 for two Dolciando chocolates and €1.99 for 200 grams of ground walnuts. We have opted for a special lactose-free butter AMO ESSERE SENZA LATTOSIO, 125 grams cost 0.99 euros. In total, we deducted less than 5.5 euros for the whole walnut cake.
The dough for the cake is ready quickly, so first preheat the oven to 180 degrees. Grease the baking sheet with butter so the dough doesn't stick to it.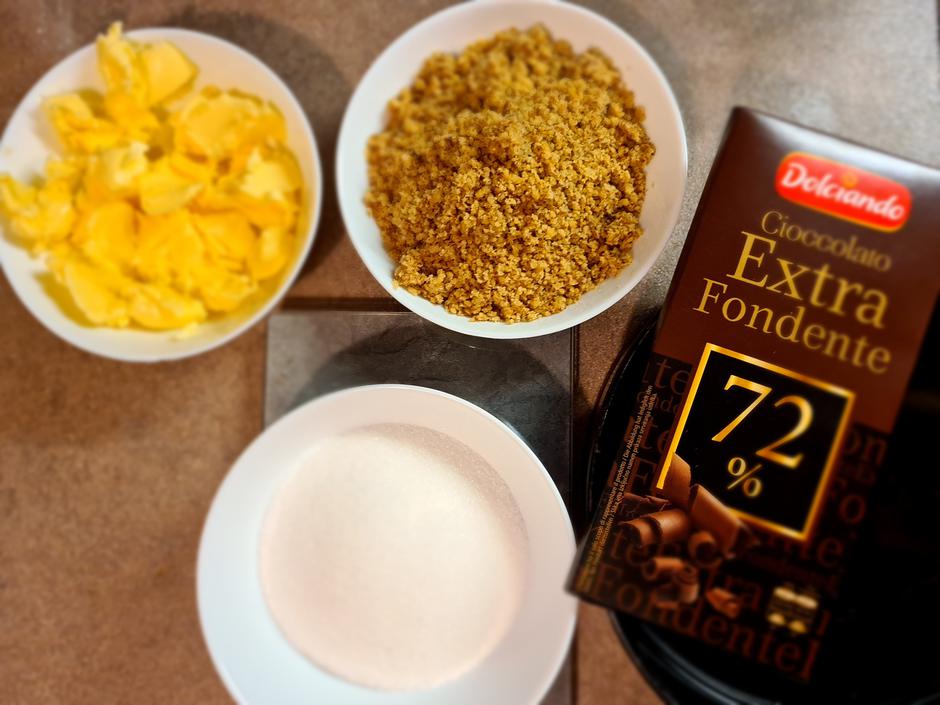 A month of smart meals


Melt the chocolate in a water bath. For this you need two containers of different sizes. In the lower bowl, heat the water to approx. 75 degrees Celsius, melt the chocolate in the upper bowl while stirring constantly. The temperature of the chocolate should not exceed 45 degrees Celsius.
Beat the egg whites in the snow, beat the yolks and sugar until fluffy. Then add the softened butter, stir in the walnuts and the cooled melted chocolate on the mixer's low speed. At the end we mix everything together with snow.
The mass is then poured into a casserole dish and baked in the oven for 45 minutes. It is best to cool the baked cake before serving, we sprinkle it with cocoa powder.
A month of smart meals


Follow Eurospin promotions and catalogs HERE.