Yoghurt cake with blueberries and elderberries
Blueberries and elderberries are some of the most welcome new arrivals from the forest floor and wayside vegetation. When we squeeze both heavyweights into a layered yoghurt cake that's both visually appealing and fresh and rich in flavor, it's guaranteed to put a smile on your face. An understated biscuit base is also added to its light style.


–
Homemade strawberry pudding with elderberries
A wonderful jarred dessert that evokes childhood memories of raving about strawberry pudding over a stew, topped with homemade syrup.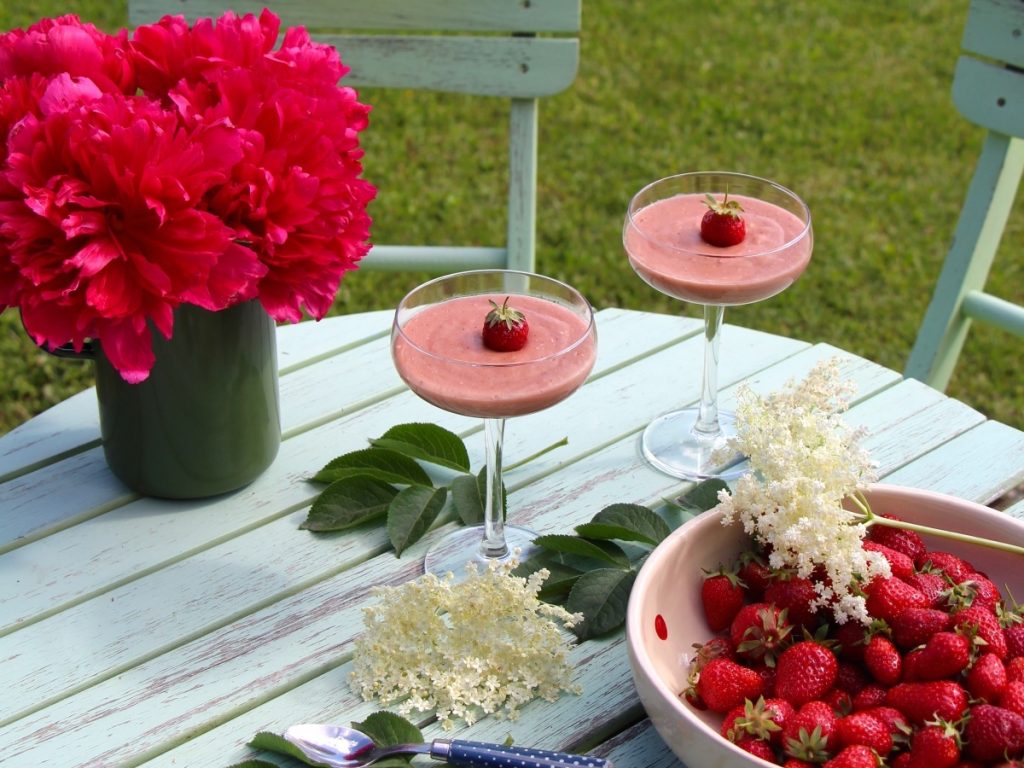 Elderberry cake with lemon
Flowery Spring! The cake is only ready to eat after six long hours in the refrigerator. Don't worry, it's worth the wait!


–
VIDEO: Fake Elder Mice: A Recipe for Color
Something for those who are afraid that classic mice are black on the outside and raw on the inside, and for those who like the divine taste of elderberry but are afraid that they will fry some hidden insects with the flower.


–
Strawberry cake with elderflower
For housewives who love quick and good recipes.


–
Quick elderberry cake
A quick dessert idea.

Elderberry syrup with honey
The elderberry syrup prepared in this way is very versatile. It is usually prepared in refreshing summer juice, to which you can add mint or lemon balm and the obligatory lemon or ice cubes made from frozen lemon juice.

This is the best elderberry syrup
Our favorite for elderberry syrup. We add strawberries.

How to make scented elderberry oil
Spread out for a sunny morning.

Baked donuts with strawberries and elderberries
These heavenly good donuts with strawberries and elderberries take really little time; In just 30 minutes we have a dessert that will intrigue everyone.


–
Great recipe for Meghan and Harry's wedding cake
We have a recipe for home use!

Cake with chokeberry, elderberry and chocolate cream
The winning recipe of our birthday competition. The perfect combination of flavors.

Strawberry tiramisu with elderberry syrup
Another delicious idea on how to eat strawberries.

Elderberry panna cotta with strawberries
A simple and delicious dessert that will leave guests speechless!

Sour pancakes with elderberry syrup
Sour flour is made from the fruits of common acid. The ripe fruits are picked and dried, then ground into powder in a blender.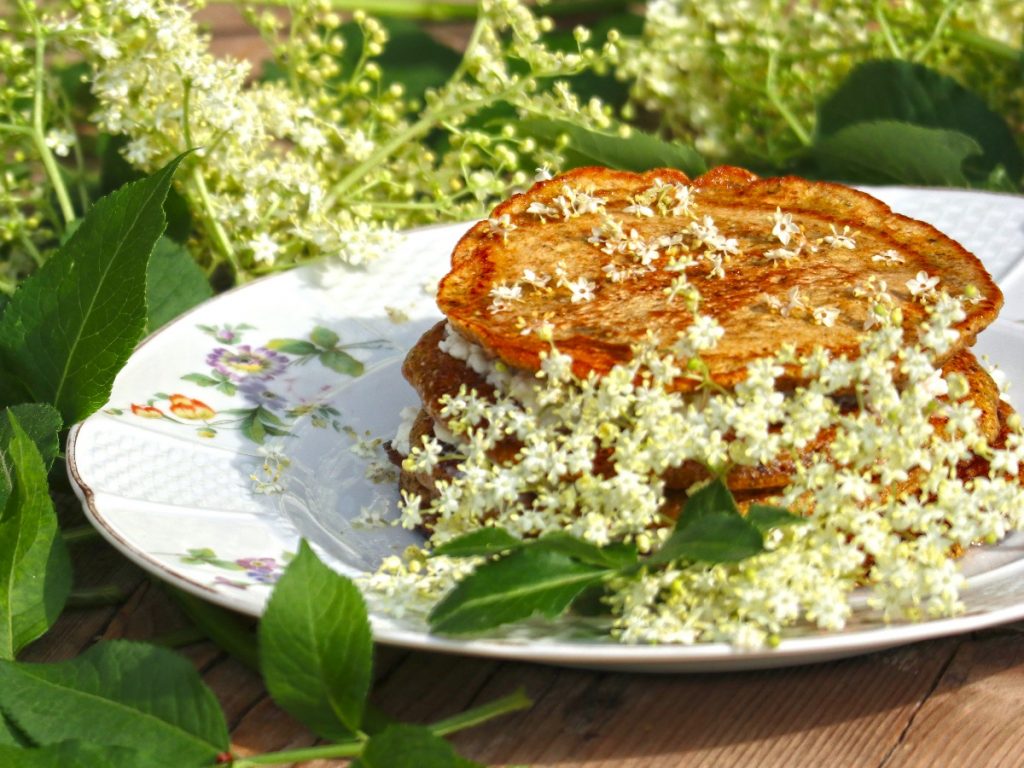 Cover photo: Sonja Ravbar